BBC Children in Need awards £9,000 to Thornton Lodge Action Group
A project improving the lives of disadvantaged children and young people in Huddersfield has been given a major boost.
Thornton Lodge Action Group has been awarded £9,348 by BBC Children in Need – and will use the funding to offer weekend educational opportunities to children and young people living in Kirklees, an area which faces high levels of deprivation.
The project will additionally deliver sport, music and drama to help children and young people to develop positive attitudes towards education, raise their career aspirations and increase their self-esteem and confidence.
Through it, children will also get to develop bonds and friendships with those of different ages, communities and cultures.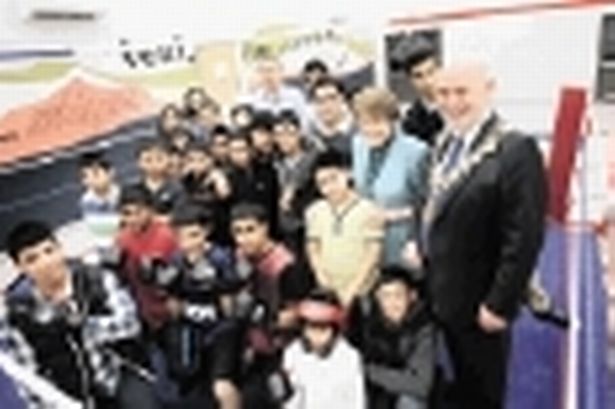 Thornton Lodge Action Group's boxing lessons are a real hit with local teenagers
A COMMUNITY group is fighting to turn round the lives of disadvantaged young men.
Thornton Lodge Community Action Group's boxing lessons have been a real hit since organisers introduced them last year.
The training classes and boxing sessions regularly have 40 or 50 teenagers attending and are helping to drive down anti-social behaviour in Thornton Lodge, Crosland Moor and Lockwood.
Every Wednesday, the Moor-bottom Road Community Centre hosts boxing sessions, along with athletics, indoor hockey, X-box and Wii games.
But is it the boxing that has really fired the imagination of the youngsters, aged 12 to 19.
On Sundays, the group holds fitness and weight training sessions, along with mixed martial arts, at Nirvana's Gym, Chapel Hill.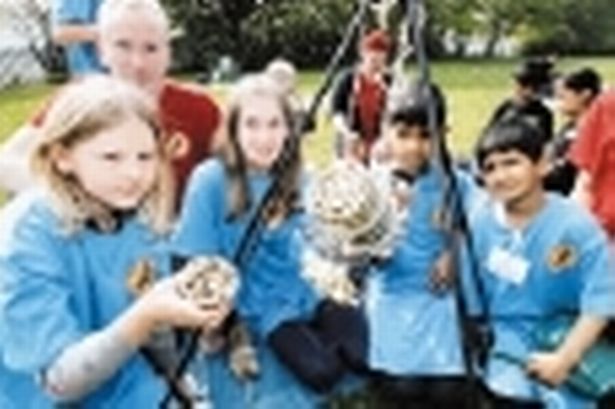 Action group transform Rashcliffe Park in Thornton Lodge
FAMILIES are invited to help transform urban green space into a haven for wildlife.
Thornton Lodge Action group has secured £8,000 funding from the Big Lottery's community wildlife fund.
Now they are looking for young people to help out and get involved in a range of activities going on in and around Thornton Lodge over the next six months.
Jean Margetts, one of the project organisers, said: "The project is going to run for six months and our aim is to raise awareness of the value of green spaces and park areas.
"We want to improve them as an area for wildlife and we'll be planting wild flowers, herbs and bushes."
Among the areas which will be transformed are Rashcliffe Park and the play park on Thornton Lodge Road.
Thornton Lodge Action group has teamed up with outdoor children's activity group Birch Forest Schools.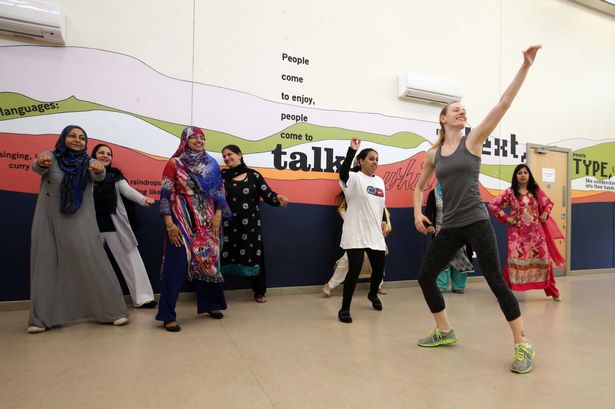 New dancing courses for Thornton Lodge Community Action members
Women are literally dancing for joy in Thornton Lodge, since the arrival of dedicated community courses helped them to gain a new lease of life.
Hundreds of predominantly Asian female Thornton Lodge residents are now looking forward to much brighter futures, thanks to a drive by Thornton Lodge Community Action to help them get fit, get a job and find a new hobby.
They have been putting on dozens of classes for women since last year after they were awarded several grants to help them find new talents, learn new skills and increase their confidence.
These include dancing, parenting tips and taster courses in a variety of subjects such as complementary therapies, crafts and massage, which have helped women to go on to further study in Huddersfield and improve their CVs.
This is alongside offering classes in IT to those on Jobseekers' Allowance to help them find a job and putting on a free transport service and subsidised creche, to encourage more women to get involved.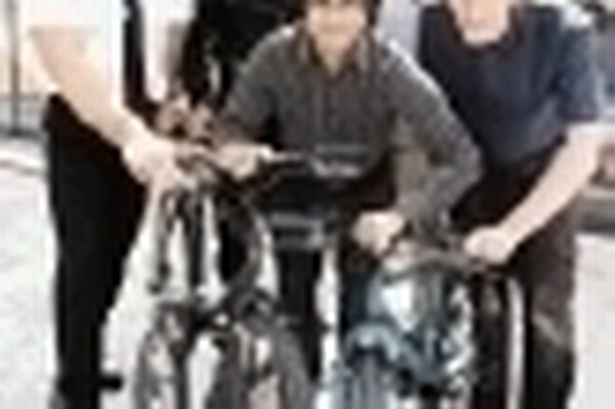 Boost with bikes for Thornton Lodge kids
YOUNGSTERS in Thornton Lodge are to get the chance to "get on their bikes".
Police have donated discarded bikes to the Thornton Lodge Action Group, and local youngsters are being taught the skills to repair them and get them back in use.
Action group officials hope the cycles will be available soon to local youngsters to join a cycling club they plan to run to keep the young people active and healthy.
The youngsters will be attending cycle maintenance courses which will then allow them to service the cycles in the future and also gain new skills and qualifications.
Insp Phil Ounsley said: "This is a great example of the community working together for the benefit of all. Unclaimed bicycles from police stores were given to the Youth Justice Centre and young offenders under expert supervision were tasked with repairing and servicing these bikes.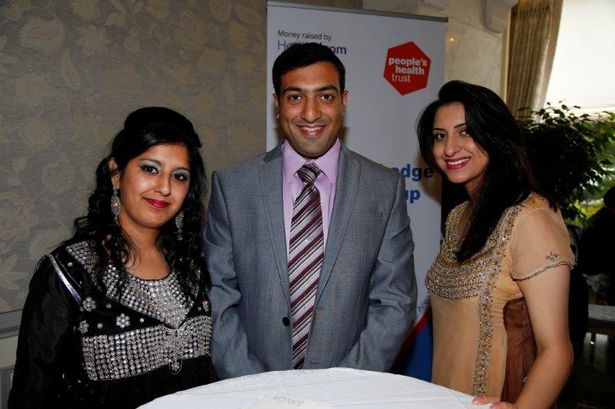 Thornton Lodge Action Group members rub shoulders with Simon Cowell
A community group rubbed shoulders with one of TV's biggest stars when it was awarded a £42,000 grant.
Competition judge Simon Cowell praised the talented members of Thornton Lodge Action Group at a glittering tea party ceremony at the Savoy Hotel in London. The Health Lottery presented the group with the money to help them continue and develop their work in the predominantly Asian community, which helps reduce health inequalities.
Raised by HealthBloom, its members will use the sum to put on exercise sessions for women, who the group felt were left out of established activities due to cultural differences, childcare commitments and high membership fees.