Thornton Lodge Action Group is a local charity serving residents of Thornton Lodge and surrounding area since 2006. Our aim is to reduce inequalities and regenerate communities, allowing residents to prosper in health, education, skills, and training.
To help achieve our aim, Thornton Lodge Action Group in partnership with local providers, set out to deliver a 4-year programme to address the skills deficit of women and families in our communities focusing on skills, training, enterprise, and volunteering.
Our Partnership
The SEW partnership is, Thornton Lodge Action Group (TAG) the Crosland Moor Learning Centre (CMLC) and Communities United Project (CUP). Following a successful National Lottery bid we wish to appoint the following posts within the partnership.
Could you play a part in our Skills and Employment for Women (SEW partnership)?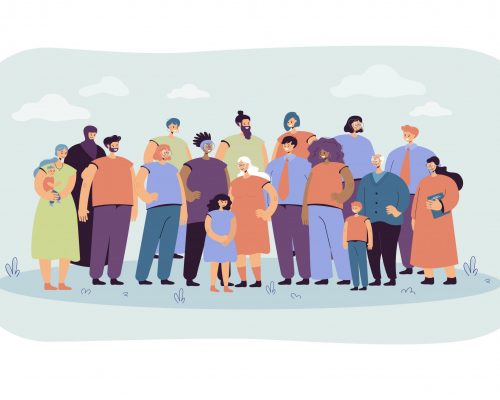 All posts are fixed term until 2025 – Subject to annual review and performance
We are dedicated to the safeguarding of all children and vulnerable adults whilst promoting their welfare. We expect all staff and volunteers to share this responsibility.
Closing date for all posts are: 20th August 2021 5.00pm
Project Co-ordinator – £22912 pro rata £11456 (18.5hrs) with Thornton Lodge Action Group 
With overall Co-ordination of the project and delivering a range of community-based learning, you will work closely with leading professionals, practitioners' mentors and tutors helping inactive BAME women achieve their career aspirations.  This role would be an excellent fit for a candidate with a background in either Adult Community Learning or Business Enterprise. You will need to be highly organised with strong project management skills.  At least three years of managing and delivering community-based provision in disadvantaged communities will be key as well as a real customer service focus and passion for education.  The ability to converse in community languages in Punjabi/Urdu is essential.
Community IAG Worker – £22912 pro rata £11456 (18.5hrs) with Thornton Lodge Action Group
You will support local BAME women, nurturing their confidence, raising their self-esteem and help them to undertake provision that will upskill them, drawing participants closer to employment, training or enterprise. As an IAG Worker you provide a triage service for women assessing their level of need, identifying any barriers to employment, and helping them reach their career aspirations. This is a varied and demanding role which demands an empathetic yet focussed nature, along with a high level of personal resilience. Ideally you will have similar experience and an appropriate Information, Advice and Guidance qualification. The ability to converse in community languages in Punjabi/Urdu is essential.
Benefits and Welfare Advice Worker – £21830 per annum pro rata £10915 (14 hrs) with Thornton Lodge Action Group
You will offer high-quality services within the dense urban community of Thornton Lodge. You will provide free, independent, confidential, and impartial advice across all areas of social welfare. You will need to be highly motivated and flexible with excellent listening and interpersonal skills, an understanding of professional boundaries and a commitment to continuous professional development. Experience of working with and supporting disadvantaged communities with a large BAME population, alongside an understanding of confidentiality and data protection is essential. The ability to converse in community languages in Punjabi/Urdu is essential.
Community Volunteer Engagement Worker £22912 pro rata £11456 (18.5hrs) with Communities United Project
We are looking for an experienced and dynamic person who will be integral to the running of the day-to-day operations and development of the organisation. Reporting directly to the Project Director. You will be focused, enthusiastic and a true team player with excellent interpersonal skills. You will have experience of working in communities; volunteer recruitment and management, developing and delivering formal and informal training and monitoring performance management systems. The post will require some evening & weekend work.
Outreach and Learning Project officer £22912 pro rata £11456 (18.5hrs) with Crosland Moor Community Learning Centre
This position will work to increase the number of women participants within the Crosland Moor area to engage in training to build confidence and self-belief that will progress them to employment or further learning. The Project & Learning officer will develop and implement an outreach strategy to deepen existing relationships and reach new and more diverse demographics currently underrepresented. You will be a self-starter, with a passion for working with people in the local communities. You will have outreach and partnership work experience and be someone who can provide practical and emotional support. You should also have experience of delivering engaging and educational training that meets Ofsted requirements and be able to develop, advise and support residents on benefits advice, job search and employment skills.