Welcome to
Thornton Lodge Action Group
Thornton Lodge Action Group was formed to act as a voice for the residents of Thornton Lodge and the surrounding areas. The inspiration behind the group came from local residents themselves who wanted to influence how the local authority spent £3.67 million regeneration money which was earmarked for Thornton Lodge under a project called Thornton Lodge Renaissance.
Thornton Lodge Action plays an influential role within the community through its development, information, voice and representation work. It works closely with community members to support a coherent voice to promote positive change and regeneration in our ward.
The Action group puts its aims into practice in a number of related ways:-
it is a local organisation working on issues best dealt with at the local level.
it promotes an influential, coherent and organised resident led voice at local and district level.
it is a resident led organisation with over 200 members.
it acts as a channel of communication on local matters and supports the representation of the community on local bodies.
it is concerned especially with the needs of disadvantaged community.
The Action Group feeds its  regeneration priorities into four broad strands:
Education & Training
Health and Wellbeing
Sports and Recreation
Environment
Click on the 'Plus' icons below to find out more about each area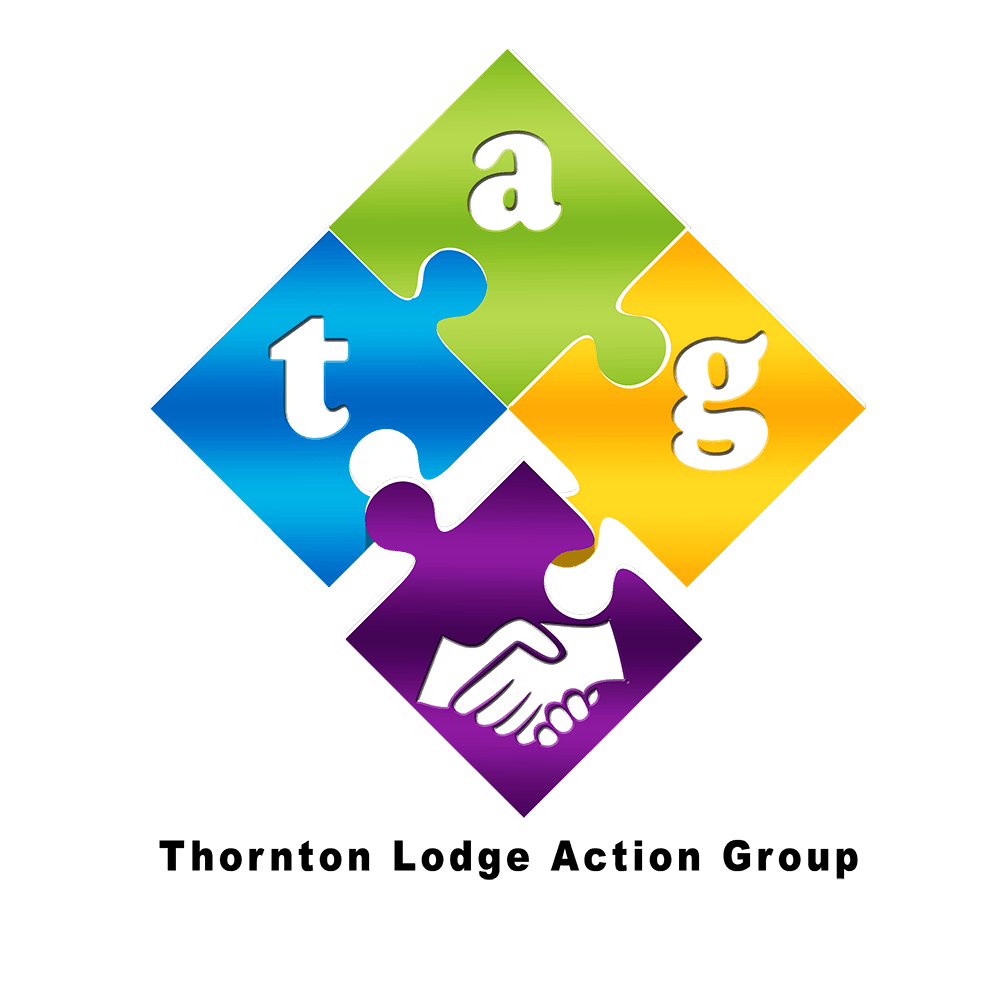 We have been supported by: