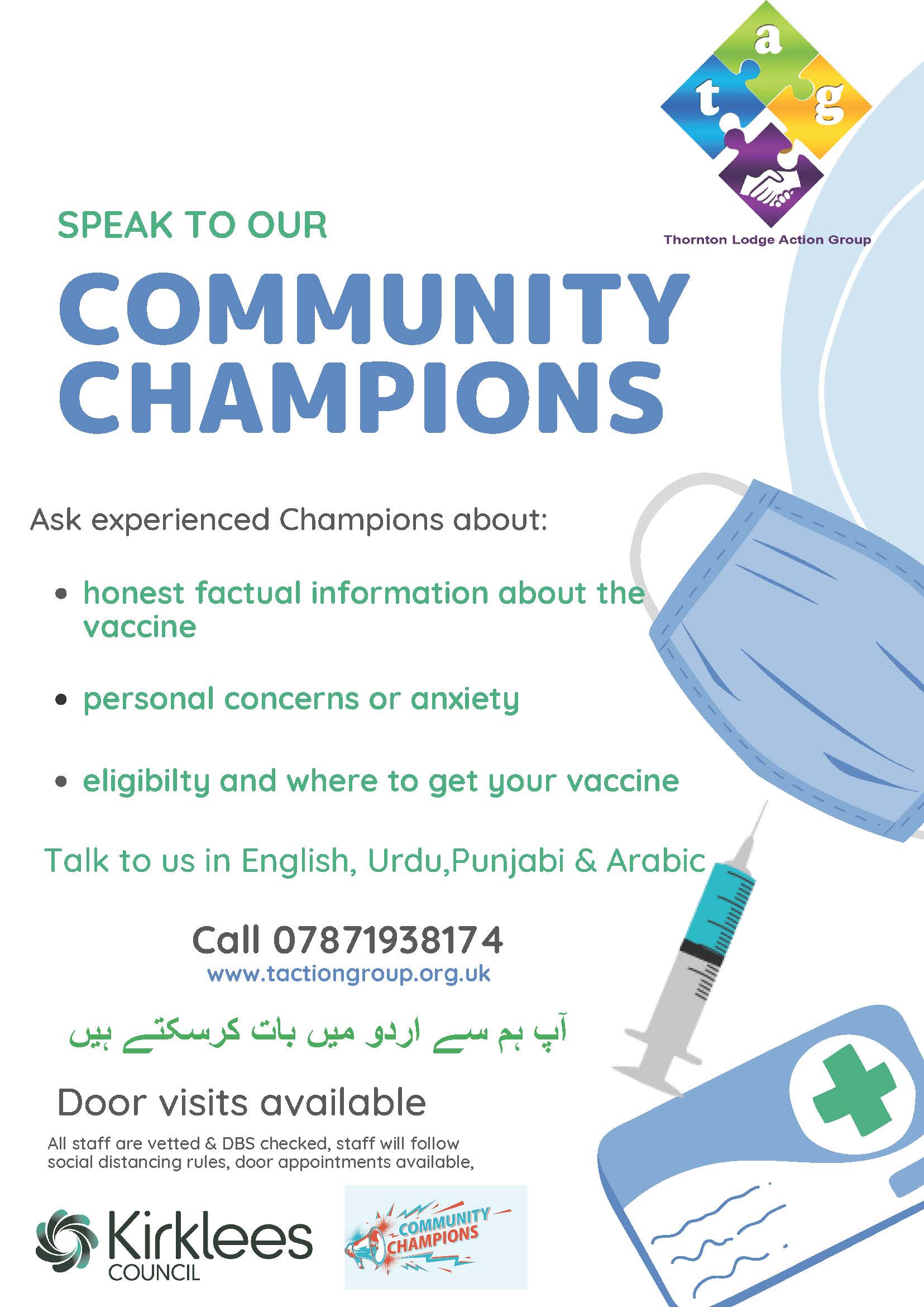 Community Champions
A recent project Thornton Lodge Action Group has secured is focused on addressing vaccine hesitancy within the BAME community.
Working with the local authority, public health teams and voluntary community organisations the charity has trained up and appointed 6 Community Champions of different ethnicities and gender to reflect the community it intends to serve.
Over the next six months, the Community Champions will be engaging with local residents to answer questions they may have regarding any misconceptions that have arisen since the rollout of the vaccine. Some of the misconceptions we have addressed so far are that the vaccine poses risk to fertility, that it contains a tracking microchip and that contents of the vaccine are linked to non-halal ingredients.
Read More
Whilst the Muslim population mark the holy month of Ramadan we want to spread the message that taking the vaccine does not affect the daily practice of fasting.
Shaykh Umar Hayat Qadri, Head Imam of Markazi Jamia Masjid Ghausia and chairman of Suffah Foundation said
"I have spoken to many doctors and health professions to seek clarity about the Vaccine and they have all assured me that the vaccine is safe. Doctors and other NHS key workers along with many senior Ulema (scholars) and even myself have had the vaccination. I would encourage every member of our community to get the vaccine when invited."
Lead Community Champion, Missbah Hussain, said,
"The vaccine is important in saving lives and regaining our freedoms. I please ask that everyone really considers taking up the free vaccine when they are offered it as we want as many people as possible to be protected from COVID-19."
Look out for the Community Champions who will be working at school gates, places of worship, outside community centres and busy community areas. If you would like to be put in touch with a Community Champion or you think you can help increase the vaccine take up, please call 07871938174. We can put you in touch with English, Urdu, Punjabi and Arabic speaking Champions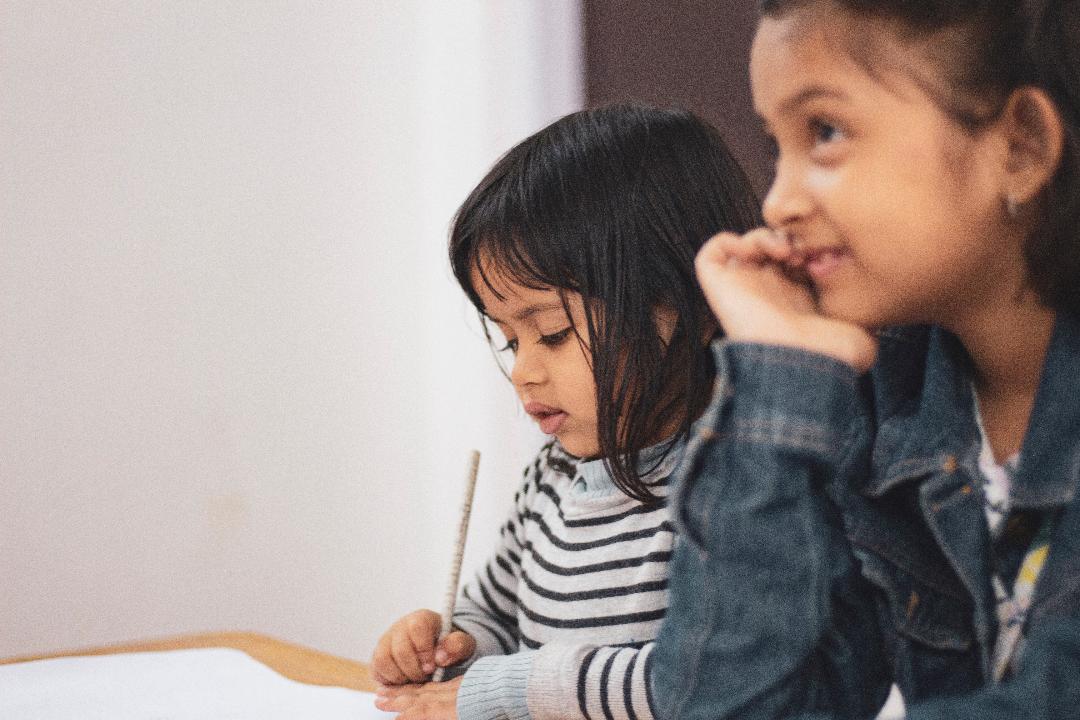 KS2 SAT tuition – Registrations opening soon for Year 6 pupils
Following the success of the study club last year, Thornton Lodge Action Group are pleased to announce further sessions from September 2019.  Registration will open from 13th August 2019 and will close on 15th September 2019.  The sessions are aimed at boosting children's confidence and ability to reach their full potential ahead of the SATS in May 2020.  Classes will remain small ensuring quality time is devoted to each child.
Unable to secure funding at this stage, we have set a small charge of £6 per session.  Sessions will run over 12 weeks.  Full payment along with a completed registration form is required to secure a place for your child.  Provisional dates for the sessions are:
Read More
September: 22nd 29th
October: 6th, 13th 20th 27th
November: 10th 17th 24th
December: 1st, 8th, 15th
Please only register if you can commit to the above dates ensuring other children do not lose out.  Once the registration has taken place, no refunds will be offered. View flyer here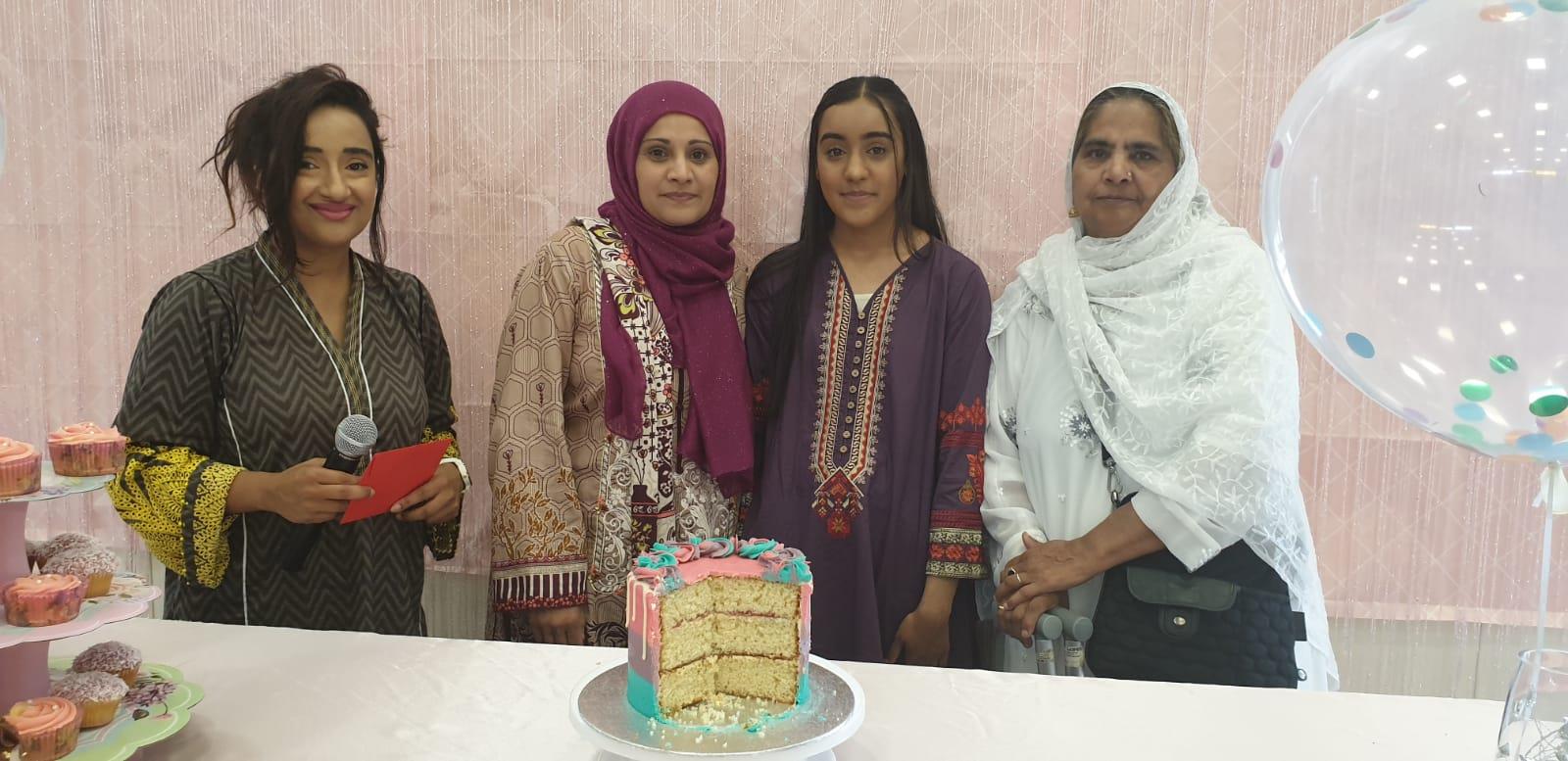 Mother and Daughter event – Tea Party
In Partnership with Huddersfield Community First and supported by Community Learning Works, Thornton Lodge Action Group co-ordinated a Tea Party for mothers and daughters for the local community.    Over 200 people flowed through the doors, who all had an opportunity to vote for the 7 entrants competing in the community bake off competition.  All entrants' cakes were tasty, rich, creative in design and worthy winners, however, the winner selected by the community and the judges was mother and daughter team of Nuhida Ali and Aneesa Ali who won  £50.  Lost for words on the afternoon, Nuhida offered a written quote:
Read More
"I would like to say a big thank you to everyone who voted for our cake and the judges for choosing our cake as the winner. Everyone's cakes were amazing, and I'm sure they all enjoyed making them with their daughters.  I would also like to thank the event organisers, for their efforts in putting everything together. It was a good turnout and i hope everyone enjoyed the lovely cakes."
Bridget Hughes from Community Learning Works said:" Well done to all the team at Thornton Lodge Action Group for organising such an enjoyable and successful community event and congratulations to the winners and all the entrants. These ladies are very talented and have further developed through attending courses at TAG. This event shows how community learning can help people develop skills for employment and self-employment".
Thornton Lodge Action Group would like to thank our partner Huddersfield Community First, our event sponsor Community Learning works and the volunteers for the support in running a successful event.
To view some of the photos and cake entrants click here.  If you would like to join our next cupcake and cake decorating course, contact us today.  View the poster here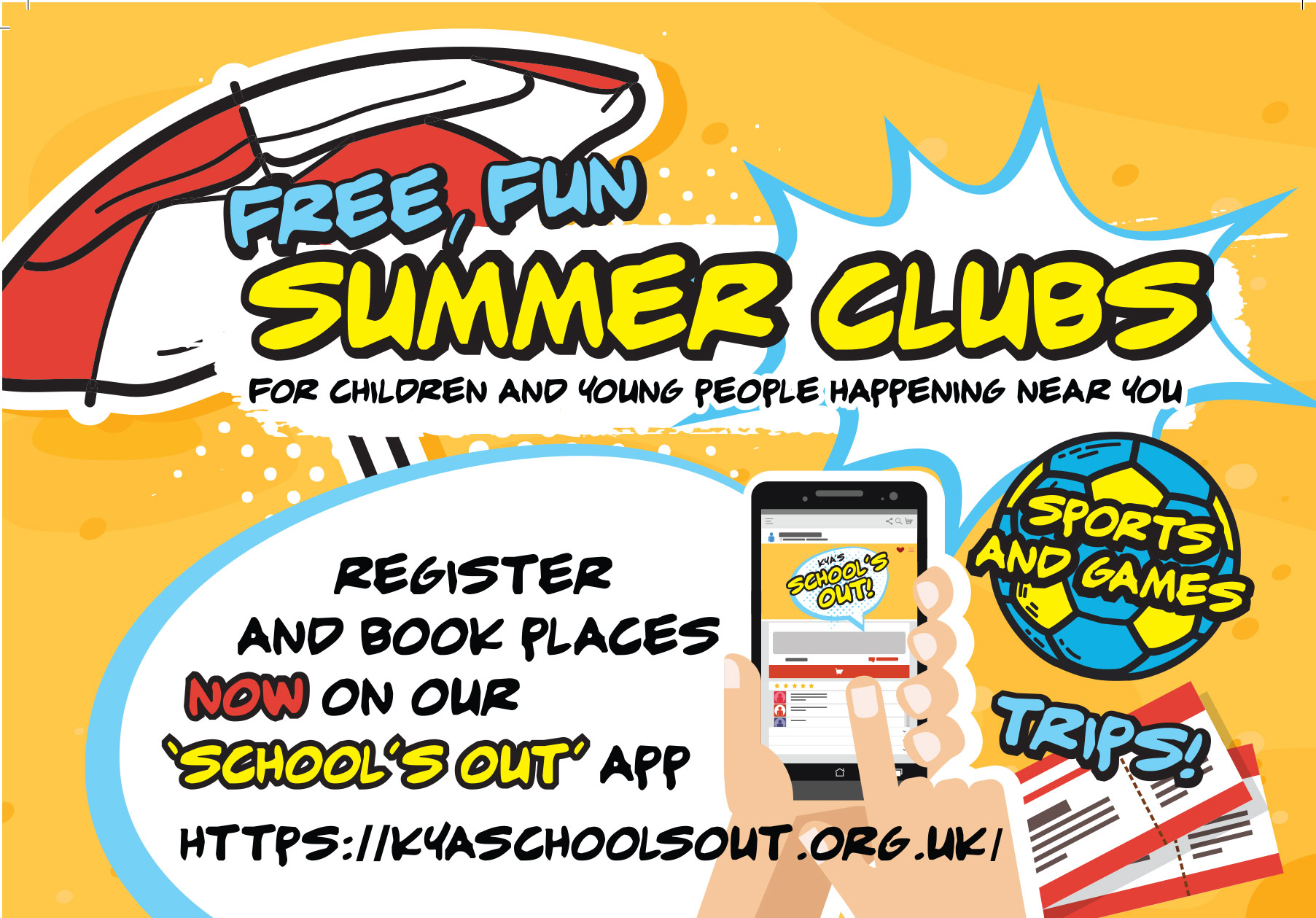 School's Out. Free Fun Summer Clubs
Thornton Lodge Action Group is delighted to be part of the Kirklees wide summer holiday programme branded as "Schools Out"    (Click here to view the poster)
Funded by Kirklees Council and co-ordinated by Kirklees Youth Alliance, we are offering 64 hours of summer activities over the summer holidays. Our summer club focuses on arts and crafts and multi sports which will be delivered in 4 hour blocks from Sunday to Wednesday on selected weeks. To see full schedule click here.  It doesn't stop there, as part of our offer, all children will be offered a small healthy meal too!!!
So, if you have a child aged 7 to 13 register your child now through this app.
Some of the most frequently asked question can be found here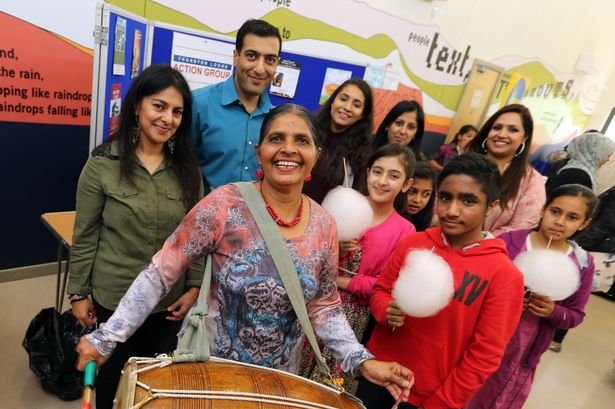 BBC Children in Need awards £9,000 to Thornton Lodge Action Group
A project improving the lives of disadvantaged children and young people in Huddersfield has been given a major boost.
Thornton Lodge Action Group has been awarded £9,348 by BBC Children in Need – and will use the funding to offer weekend educational opportunities to children and young people living in Kirklees, an area which faces high levels of deprivation.
The project will additionally deliver sport, music and drama to help children and young people to develop positive attitudes towards education, raise their career aspirations and increase their self-esteem and confidence.
Through it, children will also get to develop bonds and friendships with those of different ages, communities and cultures.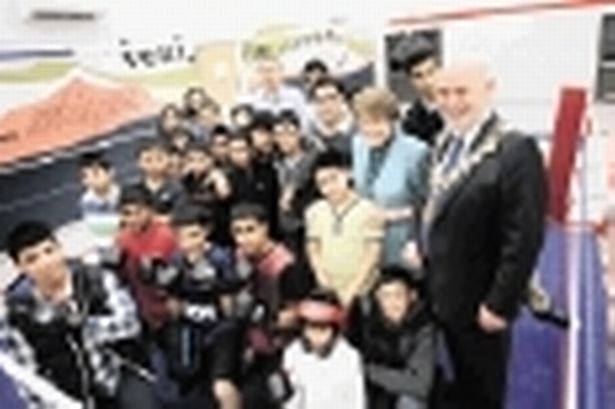 Thornton Lodge Action Group's boxing lessons are a real hit with local teenagers
A COMMUNITY group is fighting to turn round the lives of disadvantaged young men.
Thornton Lodge Community Action Group's boxing lessons have been a real hit since organisers introduced them last year.
The training classes and boxing sessions regularly have 40 or 50 teenagers attending and are helping to drive down anti-social behaviour in Thornton Lodge, Crosland Moor and Lockwood.
Every Wednesday, the Moor-bottom Road Community Centre hosts boxing sessions, along with athletics, indoor hockey, X-box and Wii games.
But is it the boxing that has really fired the imagination of the youngsters, aged 12 to 19.
On Sundays, the group holds fitness and weight training sessions, along with mixed martial arts, at Nirvana's Gym, Chapel Hill.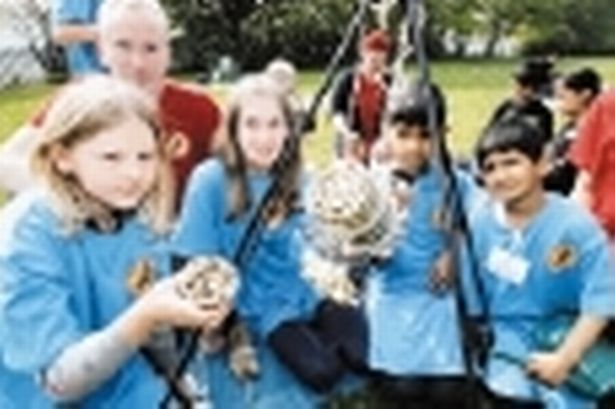 Action group transform Rashcliffe Park in Thornton Lodge
FAMILIES are invited to help transform urban green space into a haven for wildlife.
Thornton Lodge Action group has secured £8,000 funding from the Big Lottery's community wildlife fund.
Now they are looking for young people to help out and get involved in a range of activities going on in and around Thornton Lodge over the next six months.
Jean Margetts, one of the project organisers, said: "The project is going to run for six months and our aim is to raise awareness of the value of green spaces and park areas.
"We want to improve them as an area for wildlife and we'll be planting wild flowers, herbs and bushes."
Among the areas which will be transformed are Rashcliffe Park and the play park on Thornton Lodge Road.
Thornton Lodge Action group has teamed up with outdoor children's activity group Birch Forest Schools.
New dancing courses for Thornton Lodge Community Action members
Women are literally dancing for joy in Thornton Lodge, since the arrival of dedicated community courses helped them to gain a new lease of life.
Hundreds of predominantly Asian female Thornton Lodge residents are now looking forward to much brighter futures, thanks to a drive by Thornton Lodge Community Action to help them get fit, get a job and find a new hobby.
They have been putting on dozens of classes for women since last year after they were awarded several grants to help them find new talents, learn new skills and increase their confidence.
These include dancing, parenting tips and taster courses in a variety of subjects such as complementary therapies, crafts and massage, which have helped women to go on to further study in Huddersfield and improve their CVs.
This is alongside offering classes in IT to those on Jobseekers' Allowance to help them find a job and putting on a free transport service and subsidised creche, to encourage more women to get involved.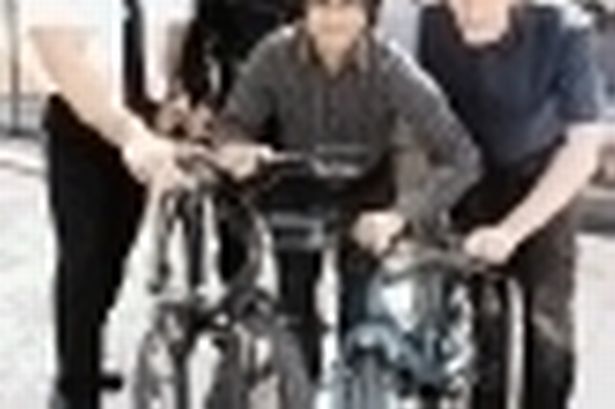 Boost with bikes for Thornton Lodge kids
YOUNGSTERS in Thornton Lodge are to get the chance to "get on their bikes".
Police have donated discarded bikes to the Thornton Lodge Action Group, and local youngsters are being taught the skills to repair them and get them back in use.
Action group officials hope the cycles will be available soon to local youngsters to join a cycling club they plan to run to keep the young people active and healthy.
The youngsters will be attending cycle maintenance courses which will then allow them to service the cycles in the future and also gain new skills and qualifications.
Insp Phil Ounsley said: "This is a great example of the community working together for the benefit of all. Unclaimed bicycles from police stores were given to the Youth Justice Centre and young offenders under expert supervision were tasked with repairing and servicing these bikes.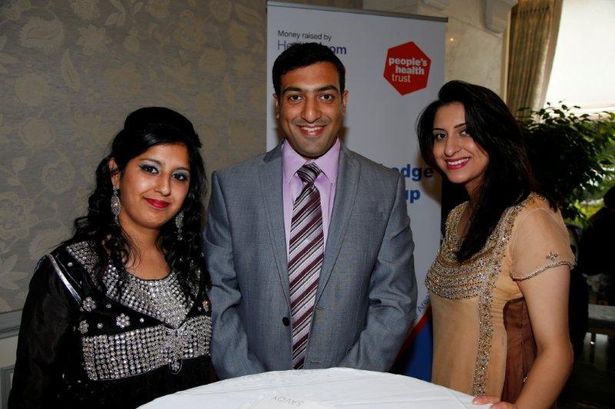 Thornton Lodge Action Group members rub shoulders with Simon Cowell
A community group rubbed shoulders with one of TV's biggest stars when it was awarded a £42,000 grant.
Competition judge Simon Cowell praised the talented members of Thornton Lodge Action Group at a glittering tea party ceremony at the Savoy Hotel in London. The Health Lottery presented the group with the money to help them continue and develop their work in the predominantly Asian community, which helps reduce health inequalities.
Raised by HealthBloom, its members will use the sum to put on exercise sessions for women, who the group felt were left out of established activities due to cultural differences, childcare commitments and high membership fees.